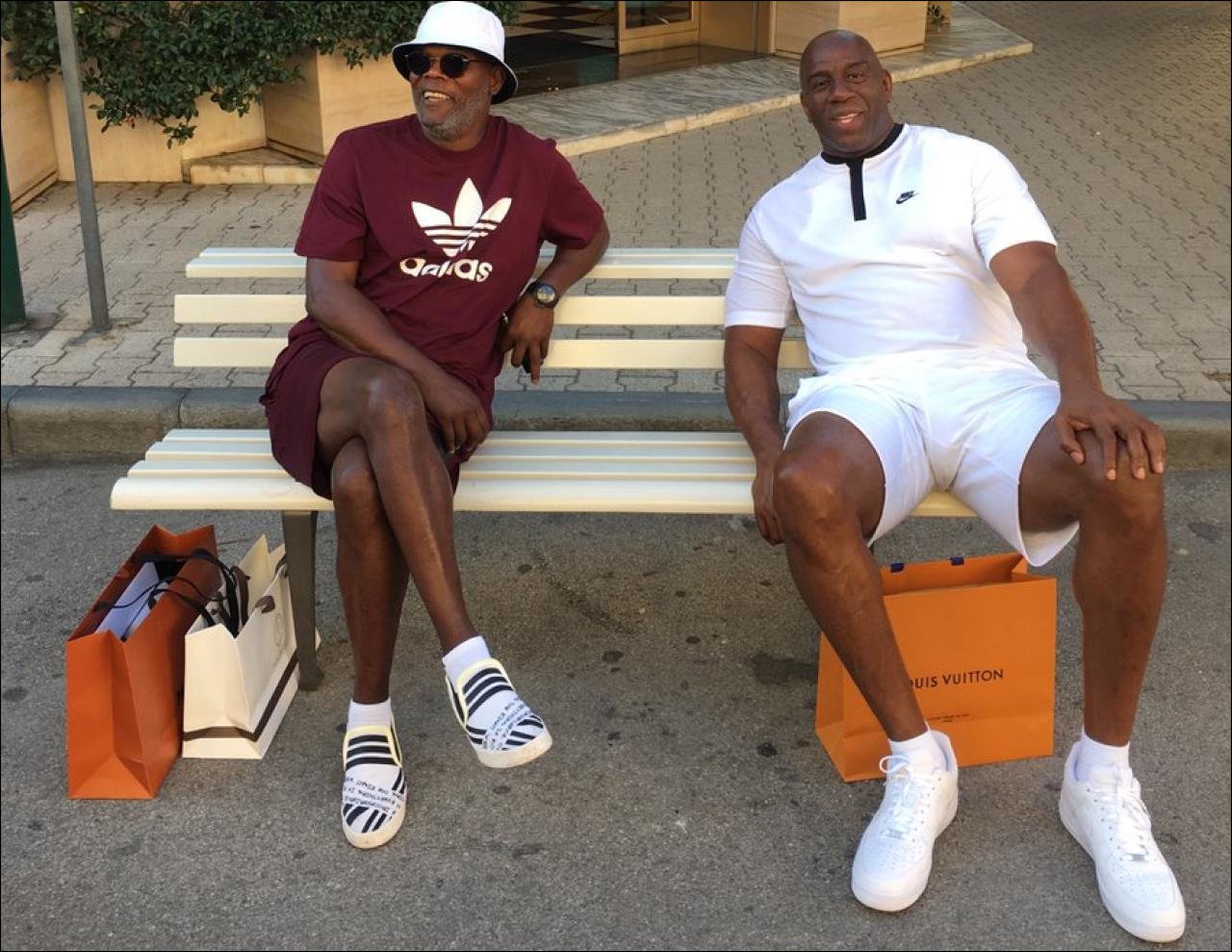 Ils sont des légendes dans le milieu du cinéma et du sport. Mais tout le monde ne reconnaît pas Samuel L. Jackson et Magic Johnson quand il les voit. Preuve avec une confusion en Italie. Le 17 août 2017, l'ancien joueur de la NBA a publié une photo de lui avec son ami sur Twitter. On les voit, assis sur un banc, des sacs de shopping à leurs pieds, tous provenant d'enseignes de luxe.
«Sam et moi en train de décompresser sur un banc hier à Forte dei Marmi, en Italie. Les fans ont commencé à faire la queue pour prendre une photo avec nous»
Sam & I chilling out on a bench yesterday in Forte dei Marmi, Italy. The fans started lining up to take pictures with us. pic.twitter.com/uzXx698PiN

— Earvin Magic Johnson (@MagicJohnson) 16 août 2017
Un journaliste italien,  a publié le cliché vendredi 18 août 2017 sur Facebook avec en légende le mot «honte». Il notait que les deux hommes profitaient du système italien qui réserve 35 euros aux migrants en guise d'aide quotidienne.
Et, évidemment, des internautes sont tombés dans le panneau, ne reconnaissant pas Samuel L. Jackson et Magic Johnson et pensant qu'il s'agissait bien de deux migrants qui avaient utilisé l'argent du contribuable pour s'acheter des vêtements de luxe. D'autres internautes, eux, ont relevé le fait qu'il s'agissait de deux stars en vacances dans le pays et qu'ils ne voyaient donc pas où était le problème. Les principaux intéressés n'ont quant à eux pas réagi à la polémique et ont continué de profiter de leur séjour.