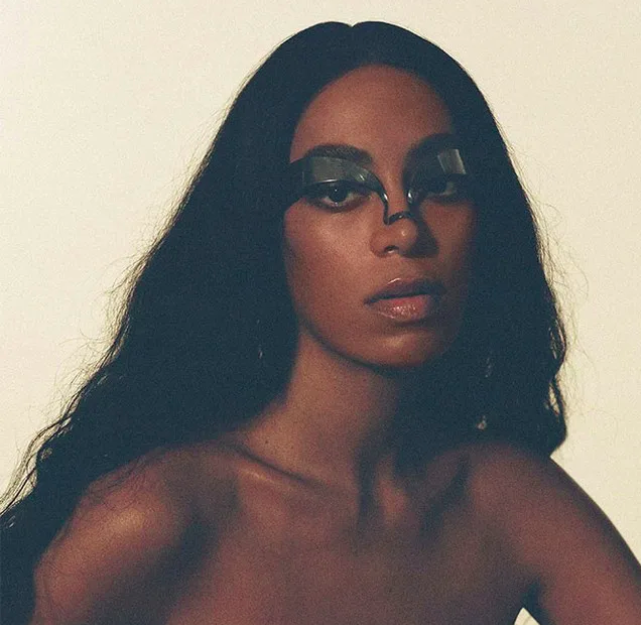 Solange a décidé de publier son quatrième album par surprise ce vendredi. Elle l'a annoncé jeudi, trois ans après « A Seat at the Table », « When I Get Home » lui succède. 
L'album a pour thème principal la question de l'origine. Il questionne sur la part de nous-même que nous gardons et celle que nous laissons derrière en évoluant. L'artiste est retournée à Third Ward, à Houston pour répondre à ces questions. L'album, qui a été écrit, interprété et produit par Solange, est maintenant disponible partout en digital.
Cette pépite se pare de 19 titres R'n'B percutants avec Gucci Mane, Dev Hynes, Abra, Cassie, Earl Sweatshirt, Metro Boomin ,Sampha, Tyler the Creator, Chassol, Playboi Carti, Standing on the Corner, Panda Bear, Devin the Dude, The-Dream et Chassol. Il contient également des samples de Debbie Allen, Phylicia Rashad, du poète Pat Parker et de Scarface, tous originaires de Third Ward.

« When I come home » incarne une vraie évolution dans la carrière d'artiste de Solange Intimiste sombre et complexe à la fois. Depuis la sortie de son album « A Seat at the Table » acclamé par la critique en 2016.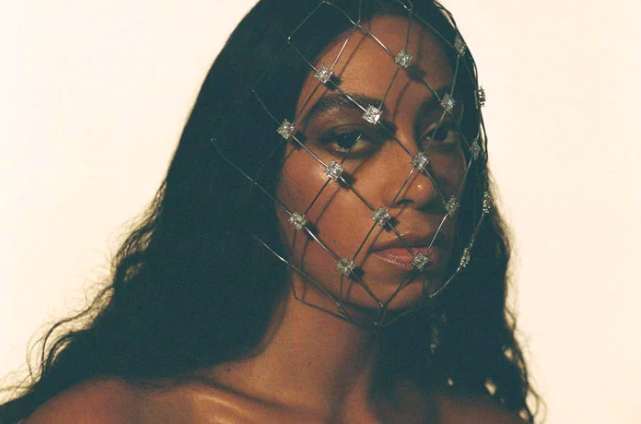 Un album réalisé entre la Nouvelle Orléans, Houston, la Jamaïque et Topanga Canyon, en Californie. 
Découvrez ci-dessous le tracklisting complet :
1 Things I Imagined, 00:01:58(Composer Solange Knowles – Lyricist Solange Knowles)Published By: EMI April Music Inc. o/b/o / Solange MW Publishing (ASCAP) Performer: Solange Producer: Solange Knowles / Chassol / John Key Mixing Engineer: Mikaelin BlueSpruce Mastering Engineer: Joe LaPorta (P) 2019 Columbia Records, a Division of Sony Music EntertainmentRepertoire Owner: Columbia
2 S McGregor (interlude), 00:00:1 (Composer Solange Knowles / Composer Giovanni Cortez / Composer John Key – Lyricist Solange Knowles / Lyricist Giovanni Cortez / Lyricist John Key)Published By: EMI April Music Inc. o/b/o / Solange MW Publishing (ASCAP) Performer: Solange Producer: Solange Knowles / John Key / Standing On The Corner (P) 2019 Columbia Records, a Division of Sony Music EntertainmentSong Global Notes: Contains a sample from « Superstars & Their Moms, » used courtesy of and under license from Debbie Allen, Dick Clark Productions, and Phylicia Rashad.Repertoire Owner: Columbia
3 Down With the Clique, 00:03:42 (Composer Solange Knowles – Lyricist Solange Knowles)Published By: EMI April Music Inc. o/b/o / Solange MW Publishing (ASCAP) Performer: Solange
Additional Vocals: Tyler, The CreatorKeys: Tyler, The Creator Producer: Solange Knowles / John Carroll Kirby / John Key Outro Produced by Standing On The Corner (P) 2019 Columbia Records, a Division of Sony Music EntertainmentRepertoire Owner: Columbia
4 Way to the Show, 00:02:55 (Composer Solange Knowles – Lyricist Solange Knowles)Published By: EMI April Music Inc. o/b/o / Solange MW Publishing (ASCAP) Performer: Solange Additional Vocals: Cassie Producer: John Key / Solange Knowles / John Carroll Kirby (P) 2019 Columbia Records, a Division of Sony Music EntertainmentRepertoire Owner: Columbia
5 Can I Hold the Mic (interlude), 00:00:21 (Composer Unknown / Composer Solange Knowles / Composer Christophe Chassol – Lyricist Solange Knowles / Lyricist Christophe Chassol)Published By: EMI April Music Inc. o/b/o / Solange MW Publishing (ASCAP) Performer: Solange Additional Keys: John Key Producer: Solange Knowles / Chassol (P) 2019 Columbia Records, a Division of Sony Music EntertainmentSong Global Notes: Contains a sample from « BTS Crime Mobb Footage » (aka « Diamond and Princess of Crime Mob Uncut! »), used courtesy of and under license from Diamond and Princess.Repertoire Owner: Columbia
6 Stay Flo, 00:02:55(Composer Solange Knowles – Lyricist Solange Knowles)Published By: EMI April Music Inc. o/b/o / Solange MW Publishing (ASCAP) Performer: Solange Bass: Peter Lee Johnson Producer: Solange Knowles / Metro Boomin / John Carroll Kirby (P) 2019 Columbia Records, a Division of Sony Music EntertainmentMetro Boomin appears courtesy of Metro Boomin Want Some More, LLC, under exclusive license to Republic Records, a division of UMG Recordings, Inc.Repertoire Owner: Columbia
7 Dreams, 00:02:28(Composer Solange Knowles – Lyricist Solange Knowles)Published By: EMI April Music Inc. o/b/o / Solange MW Publishing (ASCAP) Performer: Solange Additional Vocals: Devin the Dude Additional Bass: Raphael Saadiq Moog: John Kirby Producer: Solange Knowles / Chassol / Jamire Williams / Dev Hynes / John Key Outro Produced by Earl Sweatshirt
(P) 2019 Columbia Records, a Division of Sony Music EntertainmentRepertoire Owner: Columbia
8 Nothing Without Intention (interlude), 00:00:23 (Composer Solange Knowles / Composer Julez Smith II / Composer Giovanni Cortez / Composer Amber Venerable / Composer Raquel Egbuonu – Lyricist Solange Knowles / Lyricist Julez Smith II / Lyricist Giovanni Cortez / Lyricist Amber Venerable / Lyricist Raquel Egbuonu)Published By: EMI April Music Inc. o/b/o / Solange MW Publishing (ASCAP) Performer: Solange Producer: Standing On The Corner / Solange Knowles / Daniel Julez J Smith II (P) 2019 Columbia Records, a Division of Sony Music EntertainmentSong Global Notes: Contains a sample from « Florida Water For Cleansing and Clearing, » used courtesy of and under license from Goddess Lula Belle.Repertoire Owner: Columbia
9 Almeda, 00:03:56 (Composer Solange Knowles / Composer Terius Nash / Composer Jordan Carter – Lyricist Solange Knowles / Lyricist Terius Nash / Lyricist Jordan Carter)Published By: EMI April Music Inc. o/b/o / Solange MW Publishing (ASCAP) / WB Music Corp. o/b/o itself and / 2082 Music Publishing (ASCAP) / Cash Carti Music (ASCAP) Performer: Solange Guest Appearance: Playboi Carti Additional Vocals: Metro Boomin Producer: Solange Knowles / Pharrell / John Carroll Kirby (P) 2019 Columbia Records, a Division of Sony Music EntertainmentMetro Boomin appears courtesy of Metro Boomin Want Some More, LLC, under exclusive license to Republic Records, a division of UMG Recordings, Inc.Playboi Carti appears courtesy of AWGE/Interscope RecordsRepertoire Owner: Columbia
10 Time (is), 00:03:39(Composer Solange Knowles / Composer Sampha Sisay – Lyricist Solange Knowles / Lyricist Sampha Sisay)Published By: EMI April Music Inc. o/b/o / Solange MW Publishing (ASCAP) Performer: Solange Additional Vocals: Tyler, The Creator / Panda Bear / Sampha Producer: Solange Knowles / John Key / John Carroll Kirby (P) 2019 Columbia Records, a Division of Sony Music EntertainmentSampha appears courtesy of Young Turks Recordings LtdPanda Bear appears courtesy of Domino Recording Company LimitedRepertoire Owner: Columbia
11 My Skin My Logo, 00:02:55(Composer Solange Knowles / Composer Radric Davis – Lyricist Solange Knowles / Lyricist Radric Davis)Published By: EMI April Music Inc. o/b/o / Solange MW Publishing (ASCAP) Performer: Solange Guest Appearance: Gucci Mane Producer: Solange Knowles / Jamire Williams / John Key / Tyler, The Creator / Steve Lacy / John Carroll
Kirby (P) 2019 Columbia Records, a Division of Sony Music EntertainmentGucci Mane appears courtesy of Atlantic Recording CorporationRepertoire Owner: Columbia
12 We Deal With the Freak'n (intermission), 00:00:31(Composer Solange Knowles / Composer Sidney Barnes / Composer Greg Perry – Lyricist Solange Knowles / Lyricist Sidney Barnes / Lyricist Greg Perry)Published By: EMI April Music Inc. o/b/o / Solange MW Publishing (ASCAP) / Chevis Publishing Corp. / EMI Blackwood Music Inc. (BMI) Performer: Solange Producer: Solange Knowles (P) 2019 Columbia Records, a Division of Sony Music Entertainment Song Global Notes: Contains samples from « Turn Me On, » as performed by Rotary Connection. Written by Sidney Barnes and Greg Perry. Published by Chevis Publishing Corp. / EMI Blackwood Music Inc. (BMI). Used courtesy of Universal Music EnterprisesContains samples from « Sperm Power 2, » used courtesy of and under license from Alexyss K. Tylor. Repertoire Owner: Columbia Turn Me On, 00:00:00, Sample(Composer Sidney Barnes / Composer Greg Perry – Lyricist Sidney Barnes / Lyricist Greg Perry)Published By: Chevis Publishing Corp. / EMI Blackwood Music Inc. (BMI) Performer: Rotary Connection Repertoire Owner: Columbia
13 Jerrod, 00:03:02 (Composer Solange Knowles – Lyricist Solange Knowles)Published By: EMI April Music Inc. o/b/o / Solange MW Publishing (ASCAP) Performer: Solange Producer: Solange Knowles / John Key / John Carroll Kirby (P) 2019 Columbia Records, a Division of Sony Music EntertainmentRepertoire Owner: Columbia
14 Binz, 00:01:51(Composer Solange Knowles / Composer Terius Nash / Composer Noah Lennox / Composer John Key -Lyricist Solange Knowles / Lyricist Terius Nash / Lyricist Noah Lennox / Lyricist John Key)Published By: EMI April Music Inc. o/b/o / Solange MW Publishing (ASCAP) Performer: Solange Additional Vocals: The-Dream Producer: Solange Knowles / Panda Bear / John Key (P) 2019 Columbia Records, a Division of Sony Music EntertainmentSong Global Notes: Contains samples from « Didn't Want To Have To Do It, » as performed by Rotary Connection. Written by John Sebastian. Published by Alley Music Corp./Round Hill Music (BMI) and Trio Music Company/BMG Bumblebee/BMG Rights Management (US) LLC (BMI). Used courtesy of Universal Music Enterprises. Contains samples of « Vagina Power: Halloween Show, » used courtesy of and under license from Alexyss K. Tylor.Panda Bear appears courtesy of Domino Recording Company Limited
Repertoire Owner: Columbia
15 Beltway, 00:01:41 (Composer Solange Knowles / Composer Charles Simmons, Jr. – Lyricist Solange Knowles / Lyricist Charles Simmons, Jr.)Published By: EMI April Music Inc. o/b/o / Solange MW Publishing (ASCAP) / The Administration MP, Inc. (BMI) Performer: Solange Additional Vocals: Panda Bear Producer: Solange Knowles / John Carroll Kirby (P) 2019 Columbia Records, a Division of Sony Music EntertainmentSong Global Notes: Contains a portion of the composition « I Hope You Really Love Me, » written by Charles Simmons, Jr. Published by The Administration MP, Inc. (BMI).Panda Bear appears courtesy of Domino Recording Company LimitedRepertoire Owner: Columbia I Hope You Really Love Me, 00:00:00, Sample(Composer Charles Simmons, Jr. – Lyricist Charles Simmons, Jr.)Published By: The Administration MP, Inc. (BMI) Performer: Solange Repertoire Owner: Columbia
16 Exit Scott (interlude), 00:01:01 (Composer Giovanni Cortez / Composer Steve Lacy / Composer John Key / Composer Solange Knowles / Composer Charles Simmons, Jr. – Lyricist Giovanni Cortez / Lyricist Steve Lacy / Lyricist John Key / Lyricist Solange Knowles / Lyricist Charles Simmons, Jr.)Published By: EMI April Music Inc. o/b/o / Solange MW Publishing (ASCAP) / The Administration MP, Inc. (BMI) Performer: Solange Producer: Standing On The Corner / Steve Lacy / John Key / Solange Knowles (P) 2019 Columbia Records, a Division of Sony Music EntertainmentSong Global Notes: Contains samples from « Poem To Ann #2, » as written and performed by Pat Parker. Published by Sinister Wisdom. Used courtesy of Sinister Wisdom and The Olivia Companies.Contains samples from « I Hope You Really Love Me, » as performed by Family Circle. Written by Charles Simmons, Jr. Published by The Administration MP., Inc. (BMI). Used courtesy of The Numero Group.Repertoire Owner: Columbia I Hope You Really Love Me, 00:00:00, Sample(Composer Charles Simmons, Jr. – Lyricist Charles Simmons, Jr.)Published By: The Administration MP, Inc. (BMI) Performer: Family Circle Repertoire Owner: Columbia
17 Sound of Rain, 00:03:05(Composer Solange Knowles – Lyricist Solange Knowles)Published By: EMI April Music Inc. o/b/o / Solange MW Publishing (ASCAP) Performer: Solange Additional Vocals: Abra / Steve Lacy
Producer: Solange Knowles / Pharrell / John Key (P) 2019 Columbia Records, a Division of Sony Music EntertainmentRepertoire Owner: Columbia
18 Not Screwed! (interlude), 00:00:21(Composer Giovanni Cortez / Composer Brad Jordan / Composer Solange Knowles – Lyricist Giovanni Cortez / Lyricist Brad Jordan / Lyricist Solange Knowles)Published By: EMI April Music Inc. o/b/o / Solange MW Publishing (ASCAP) Performer: Solange Guest Appearance: Standing On The Corner Additional Vocals: Scarface Producer: Standing On The Corner (P) 2019 Columbia Records, a Division of Sony Music EntertainmentRepertoire Owner: Columbia
19 I'm a Witness, 00:01:52(Composer Solange Knowles – Lyricist Solange Knowles)Published By: EMI April Music Inc. o/b/o / Solange MW Publishing (ASCAP) Performer: Solange Additional Vocals: Panda Bear Producer: Solange Knowles / John Key (P) 2019 Columbia Records, a Division of Sony Music EntertainmentPanda Bear appears courtesy of Domino Recording Company LimitedRepertoire Owner: Columbia
Solange a annoncé qu'un événement spécial se tiendrait à Third Ward à Houston le 3 mars. Plus d'information :whenigethome.solangemusic.com